I used to live for the thrill of playing in my head what would happen if I was to say this or that. For example: if I was to withhold information, would it make me look more powerful at work, and like I was the only one that knew what was going on? or, If I casually dropped a sly remark, would everyone finally understand how smart I was? or even better, if I planned when exactly to say something would I appear to be the master of the universe?
I used to live in my head
is what I am trying to say. I would be constantly in a rush to get to the next moment, which of course never came.
The hare planning and projecting, thinking of the future
It never came because when I finally arrived into the future I was already planning for the next moment that would obviously be much better than whatever I was experiencing now. The now was never in question, never an option, never had a chance.
One day I read:
Infinite Patience Produces Immediate Results
. My heart skipped a bit. There was a one moment of silence, of complete presence.
The tortoise is always rooted in the now
with infinite patience
What could that possibly mean?
The next day I was on the way to work when I had to stop to make an early deposit at the bank. I was already late and the cashier was having a slow Monday morning. Instead of getting angry at the clock ticking, her slow fingers, the image of the boss firing me in my head, I said to her, in a sweet voice, and I meant it:
"Take your time".
It was like a magic wand. All miracles rearranged themselves into a universe where every force was NOW cooperating, even though it seemed like nothing changed in the surface, something deep and profound had happened. We were both allowed and had the presence and the space to be here, in full acceptance of what IS, in this moment.
I made it on time for work that day. Imagine if I had hurried, or worse, personally attacked the cashier? Imagine what a different outcome that definitely would have delivered?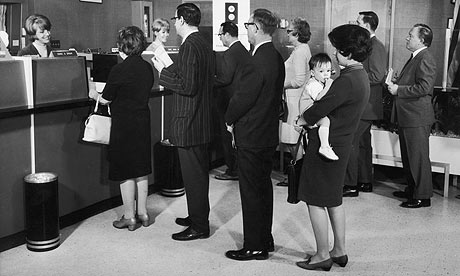 Take your time - see miracles
Eckart Tolle says in chapter four of
A New Earth (with Oprha)
: "
The mind does not want to believe that the future does not exist. The mind says yes it exists, but if you look closer you notice that you never actually experience the future, you only experience the now
."
"...If you are here only as this thinking entity we very quickly become restless and start to look to the next moment, to the future."
Today I intend to be fully in the now. When I feel the thought energy dragging me towards worry or dreading the past I am to re-direct all my energy, with a conscious effort, into the suchness of this moment, bellow the brain and into the body. I am to start that right now, as I hit publish and release this, in full presence.
May we give ourselves the gift of presence.
Follow me on Twitter or subscribe at: ClaudiaYoga.com